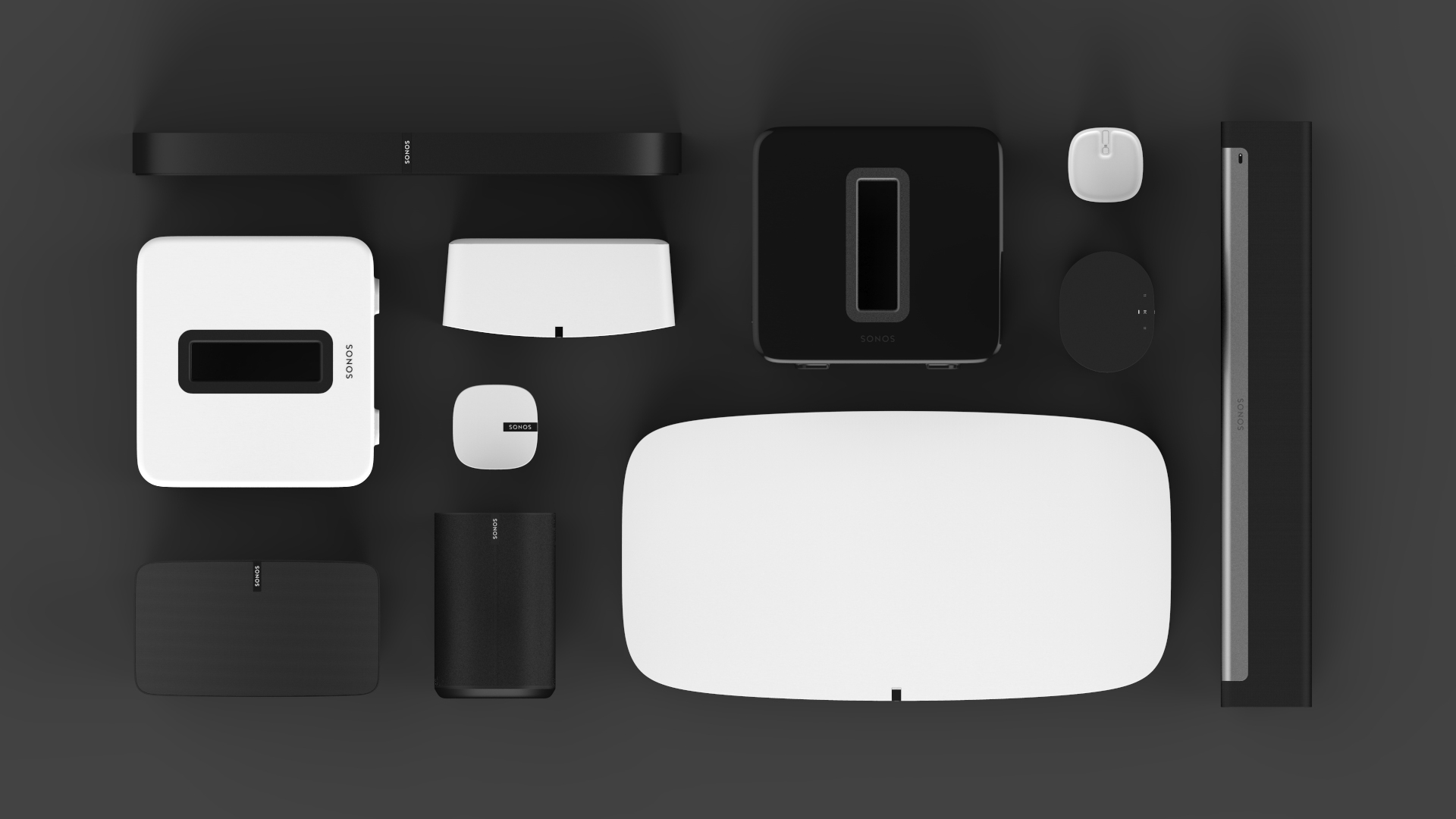 Sonos

A zen garden of musical shapes
Sonos is a Santa Barbara-based IoT audio company that promises to deliver the ultimate home music listening experience. The company positions itself at the forefront of premium multi-room audio systems by emphasizing usability and craftsmanship. As part of an Industrial Design team of 6, I worked between Santa Barbara and Boston headquarters to define the 2nd generation of Sonos hardware. From 2013-2015, I created concepts, conducted research, developed CMF standards and produced design solutions to maintain ID-intent for 5 products currently in the Sonos hardware family.

The creative vision for the second generation was described as "a zen garden of shapes". We thought of each concept to be monolithic and exude an otherworldliness. The objects were to be less a consumer electronic and more musical sculpture.