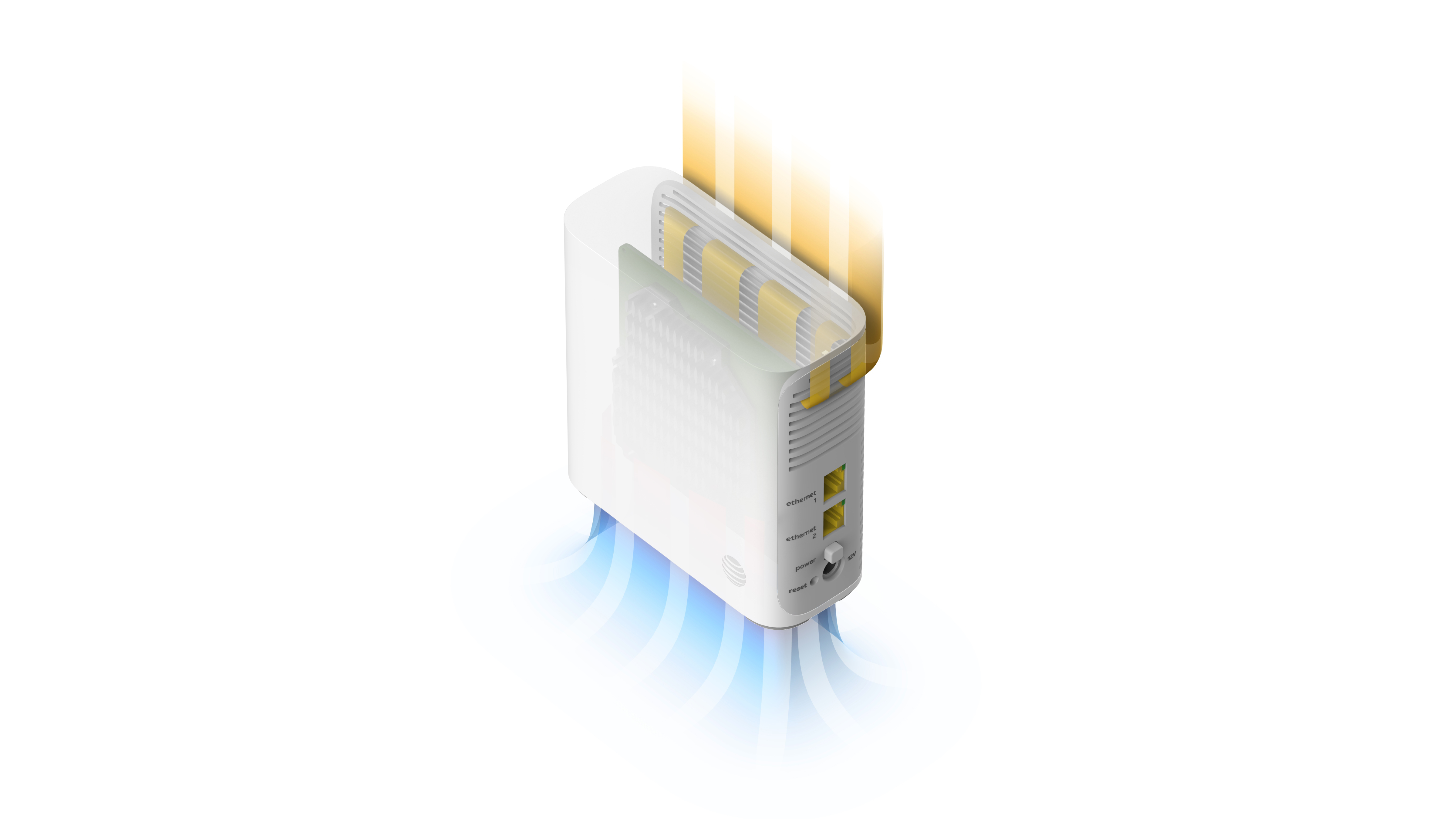 AT&T 4921 Network Extender

Launched 2018
AC network extending router for AT&T clients
The 4921 Extender was the first product I was able to work on shifting AT&Ts hardware language towards a softer and contemporary palette. Our team was part of a goal to develop hardware in-house and create a cohesive brand to encourage users to consider using all three AT&T services. I was the primary designer responsible for concepts, creating CAD, and DFM between 2017 - 2020. The 4921 Network Extender was one of our first opportunities to develop hardware from a blank sheet, work directly with product, customer care, and engineering teams to qualify and quantify stakeholder concerns internally. We focused on eliminating the organizations reliance on design consultancies and established a scaleable hardware development process within two years.